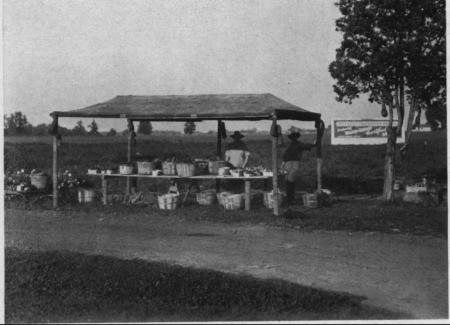 The advent of the automobile in the 1920s made it possible for people to escape the confines of the big city. They yearned for wide open spaces and fresh air. They found it in Shelby Township and other rural areas of Macomb County. Small cottage like homes called "summer bungalows" sprung up where city dwellers vacationed in the summer months and some made their permanent homes here. Some entreprenurial farmers took advantage of this northward trek from Detroit and opened up sprawling parks along the scenic and clean Clinton River, while others opened "wayside markets" (produce stands).

These parks were very popular with Polish and Italian immigrants, so park names and activities were derived from these influences. They were cheap entertainment and a pleasant place for family picnics, fishing, dancing and other recreational sports of the times. During Prohibition in the 30s, cheap moonshine whiskey was also readily available. The popularity of these parks declined after World War II, and even more so during the 1950s with the coming of interstate highways, faster cars and state parks.

Wally Doebler's 1996 book " Summer along the Clinton: A History of the Clinton River Parks" documents the history of these long forgotten parks. Eight of these parks were located in Shelby Township.